New Zealand
The family moved to New Zealand in 1949,
where Lise and Terkel started Manufacuring Gaskets.
The busines build up and was eventually sold in the early 60th.
Initally they lived on the premises in Newton,
but moved to West End road in Herne Bay ......,
and the factory moved to Rosebank Road Avondale.
Anne-Marie's Christening, November 1965
Lise, Terkel, Greta (with Anne-Marie) Peter, Marianne
John in front. Outside the church in Titirangi.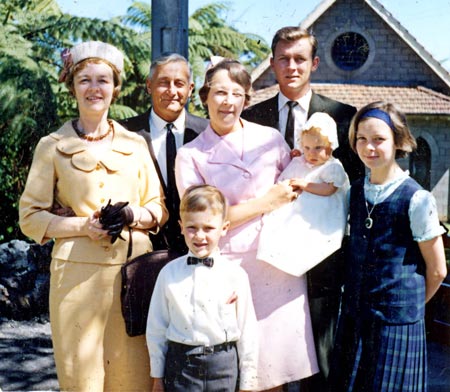 Lise and Lisa, 1972, as South Lynn Road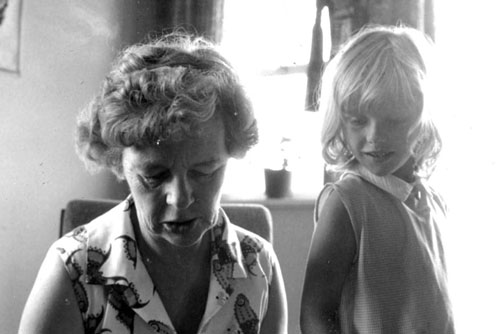 Christmas 1974, West End Road
Peter, Lise, John and Vibeke
Paul, Lisa and Anne-Marie in front.