October
Margaret came for a visit with some Enignish friends from Spain, David and Carolyne Struan. We had a lovely dinner next door at Gracehill and were very sorry they had to rush of early the next morning.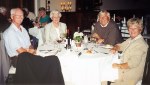 October just kept improving. Martin arrived the day before my birthday, and Anne-Marie and Martin on the day itself.
Henry definitly knew who mormor was, who could have asked for a better birthday present.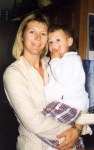 Henry and Anne-Marie, he has just woken up and is very cuddly.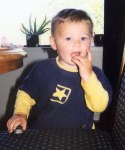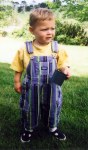 Out in the garden, looking for golf balls.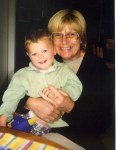 Who loves his Mormor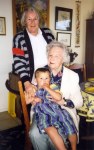 Greta, Mum and Henry, or
Great Aunt and Great Grandmother.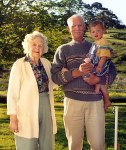 Great Grandmother, Morfar and Henry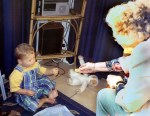 Great Grandmother giving chips to Henry.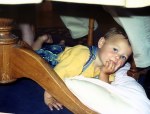 Partys are nice, but sooner or later a boy needs his rest.