Friis, New Zealand Home page
|
home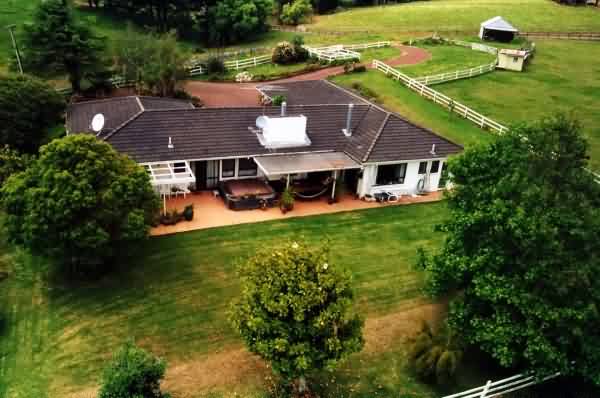 North side, my office hidden behind the tree on the right. Our bedroom, with the spa pool in front.
Lounge behind the overhang, breakfast room on right and laundry on far right.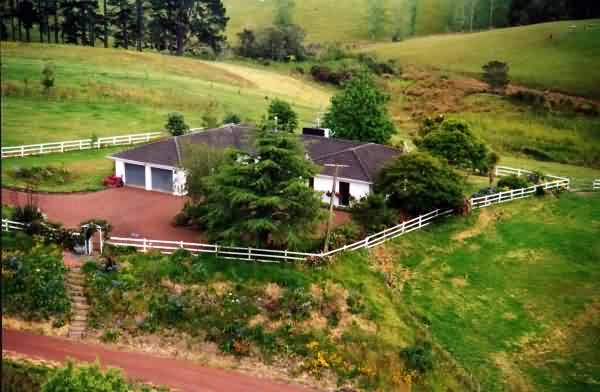 South East side, The bank is slowely coming right, an othe year or two and it will be completly covered
in blue Agapanthus.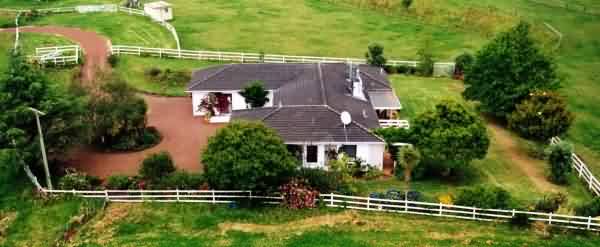 East side of the room, used to be the childrens bedrooms, but is now on bedroom and 2 offices.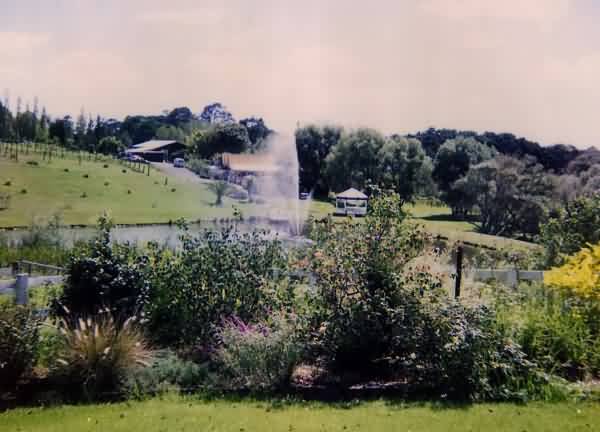 Gracehill's fountain.