Friis, New Zealand Home page
|
home



The hot weather continues, but Henry knows all about protection
Actually that suntan lotion is great, it is a spray and the kids love it, keep wanting more.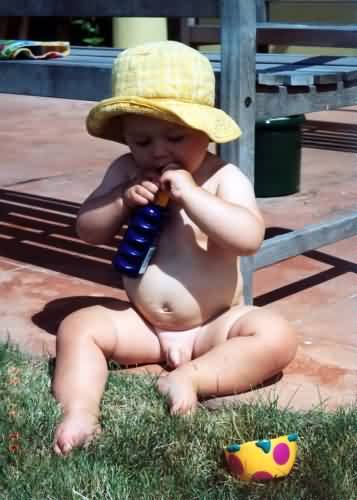 Millie, with her new hat.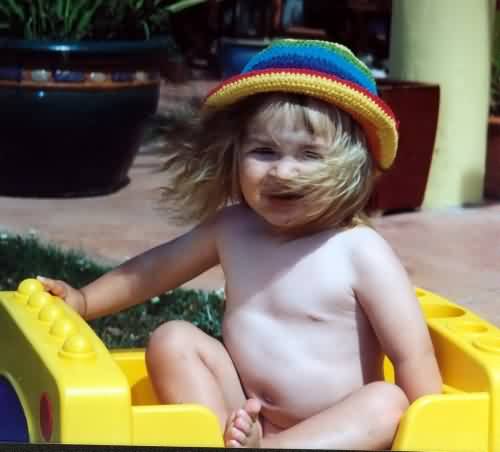 A new toy, not Henry's, you should see what his parents bought him, after they saw Henry enjoying this one.
We were having a lunchtime B.B.Q, with Anne-Marie's mother group. There is a difference between boys and girls. There were 3 girls and 2 boys, all much the same age. The girls sat nicely with their mothers, while the boys, crawled all over the place investigating everything.
It is still warm, but a cool southerly wind has started up, very gusty.