May 2000
Henry had his first overseas trip the week before Lisa came home.
He flew off to Taiwan and Hong Kong, where his parents lead the good life.
My bonus from this was getting too see Henry (and his parents) 3 weekends in a row, as they had to come through Auckland.
Kate and her lovely children joined us in Nelson.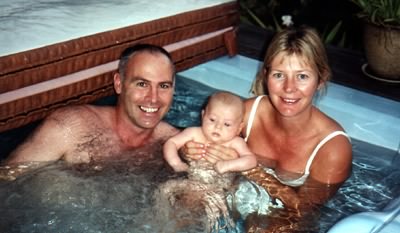 Martin, Henry and Anne-Marie in Kumeu