Click on first photo in each line to see enlargements

Back to Nelson for Easter, Henry took his first few steps the day we arrived. Anne-Marie put him on the floor at the airport, and he toddled straight to Peter to be picked up, and did not want to be put down again, he wanted to stay with Morfar.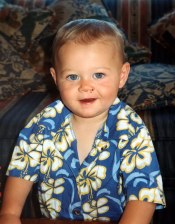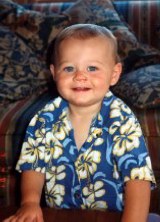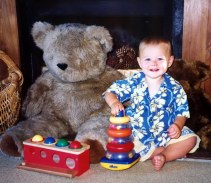 Henry is pretty good with his stacking rings.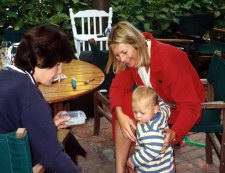 Lunch at Hunters vineyard in Blenheim, the boys were playing golf. Kathryn is feeding Ben (5 month) and Henry thinks it looks really good. It was a beautiful day, but quite cool, hence the jackets.
A visit to 'Cracker jacks' with Henry and some of his friends. A great place with all kinds of toys for kids all ages, Bikes, swings, tractors, climbing castles etc. The kids had a wonderful time.
Henry finished of with a kids size ice-cream, Looked a bit shocked at the cold, but decided it tasted great.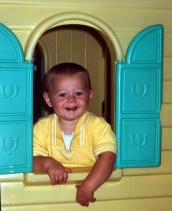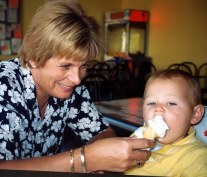 Kate and kids arrived Friday. Henry is enjoying pushing Sam around on one of his toys.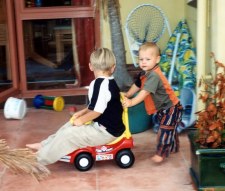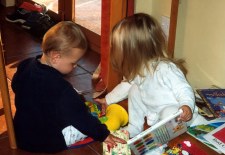 Henry and Millie reading.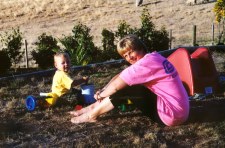 Henry and I enjoying the sunshine.
Henry is discovering at an early age, what a cruel game golf is.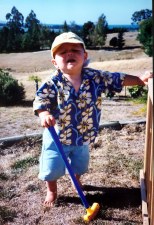 Easter Saturday Morning.
Sam at the top back
Fraser, Lauren and Martin in the middle
Anne-Marie, Henry and Millie in front.