Margaret Jack, Lauren and Fraser left Monday morning, to drive back to
Christchurch
.
We went for a picnic lunch in a Park in Motueka. The park was next to the golf club, and Peter and Martin had hoped for a game, but for once, they were out of luck.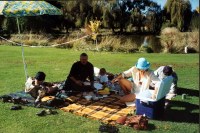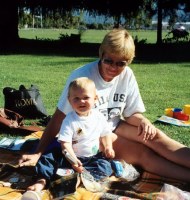 Henry and mormor.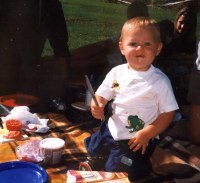 Henry with a good toy, he usually prefers spoons, he can walk around with a spoon all day.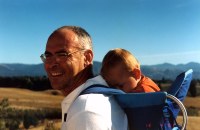 Martin has been working with Henry, but the boy got tired.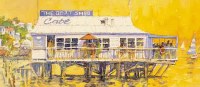 Henry trying to come to terms with some sushi rice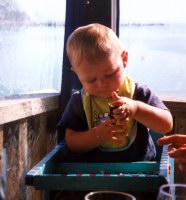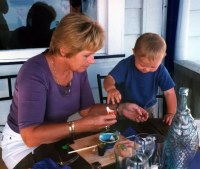 Raisins taste better.
Morfar and Henry having a quiet read.
The first photo is Lisa's favourite one. She is sure Peter is reading an encyclopedia, and has finally found somebody willing to listen.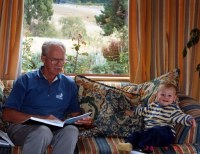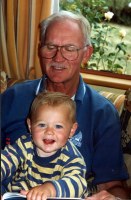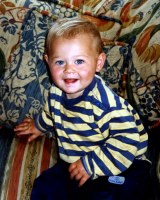 Henry helping Peter with his golf.
Henry is more than happy to put the ball in the hole, when Morfar misses.
However he isn't all that keen on then handing the ball back.